Jose's Favorite Rhubarb-Strawberry Pie Recipe
For José nothing says summer like rhubarb. It's only around for a short time and it pairs perfectly with the tart sweetness of strawberries.
This is not the first rhubarb/strawberry (or strawberry/rhubarb) pie we've made this year. Mercifully most of them head to José's office the next day so our waistlines are spared our rhubarb indulgences.
This recipe is very flexible. Feel free to swap any fresh berry for the strawberries. Or mix up the ratio of rhubarb to berries to suit your taste. But, for heaven's sake, don't let rhubarb season pass without having at least one delicious rhubarb-berry pie.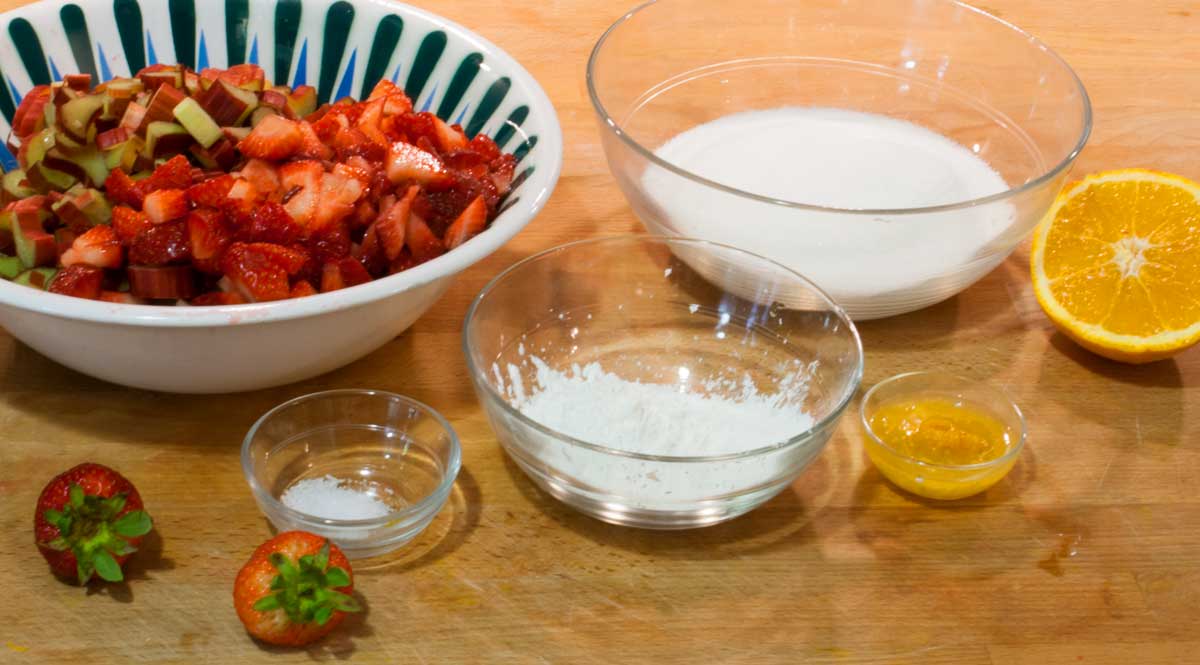 Ingredients
1½ pounds rhubarb, cleaned and chopped into ¾ inch pieces
½ pound (8 ounces) strawberries chopped
300 grams (about 1.5 cups) granulated white sugar
¼ teaspoon finely grated orange zest
1 Tablespoon orange juice
¼ cup cornstarch
¼ teaspoon kosher salt
Preparation
Preheat oven to 375°F
Chop rhubarb and berries and place in large bowl.
Zest orange peel and add to bowl with rhubarb and berries.
Squeeze orange and measure 1 Tablespoon juice into bowl with rhubarb and berries. There's no need to strain out the orange pulp.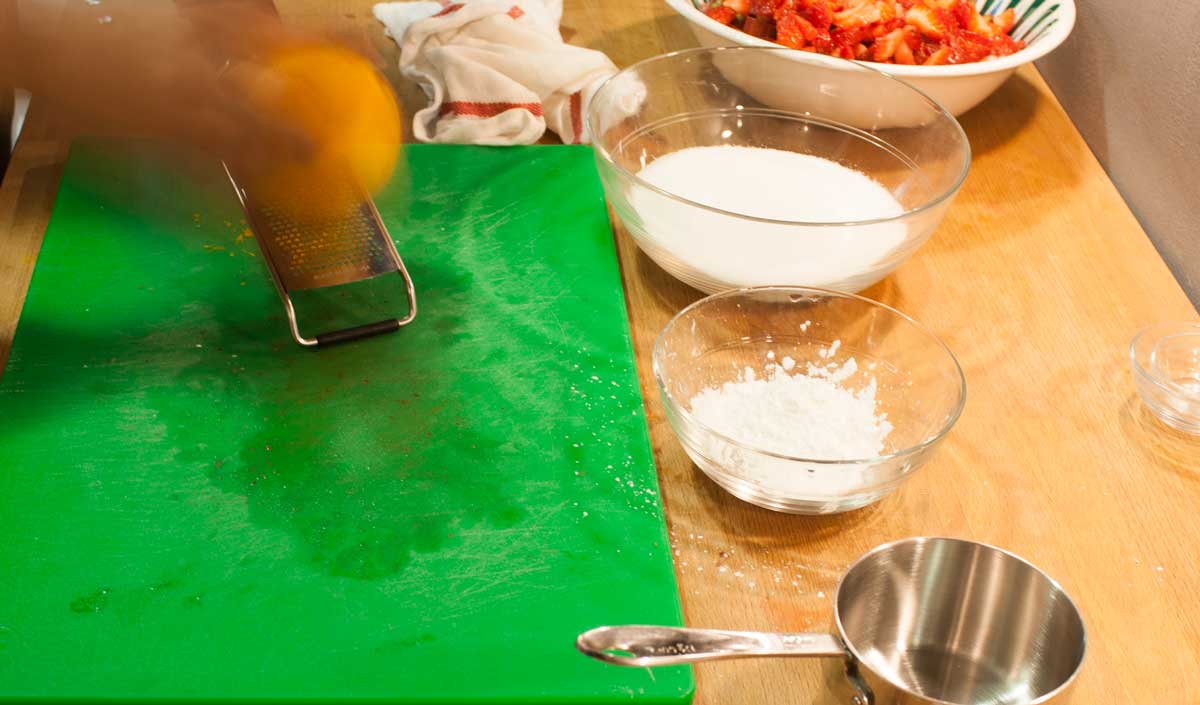 Add sugar, cornstarch and salt to rhubarb berry bowl and mix everything together.
Set aside to rest while you prepare your crust (about ½ hour minimum).
Roll out first crust about 2" larger than pie pan.
Lift and fit into pie pan. Do not stretch (it will just shrink back when cooking).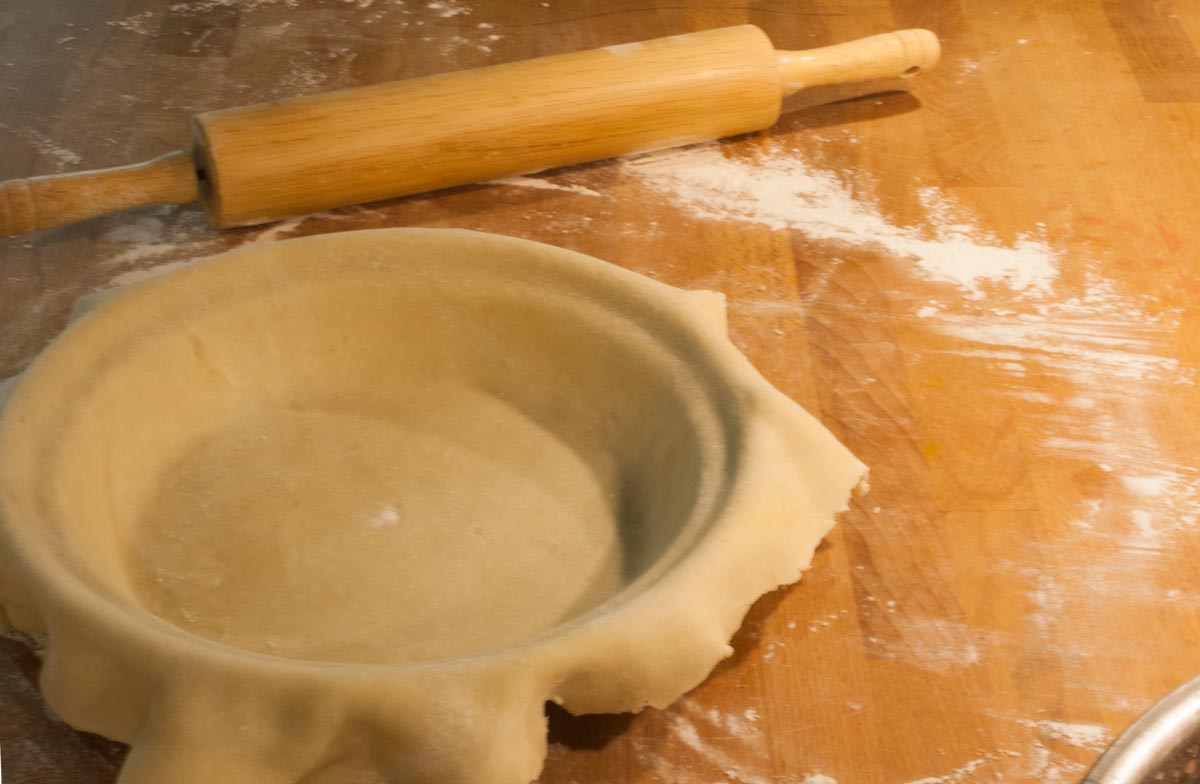 Roll out second pie crust
Trim edges and, using a sharp knife or pastry cutter, cut into ½ wide strips.
I assemble the lattice on the countertop and slide a large cake lifter under it to move it to the pie. I find it's less messy this way. If you don't have a cake lifter it is definitely easier to assemble the lattice directly on the pie.
Assemble your lattice by laying horizontal strips about ½ inch apart on countertop
Fold every other strip back about half way
Place one strip vertically near where the horizontal pieces are folded back
Unfold the horizontal strips to cover the first vertical strip and fold back the horizontal strips that were previously left flat
Place next vertical strip on counter ~½ inch from other vertical strip
Continue adding vertical strips until lattice is complete.
Using your pie pan as a guide, press the lattice strips together about ½ inch larger than your pie pan
Trim excess from lattice top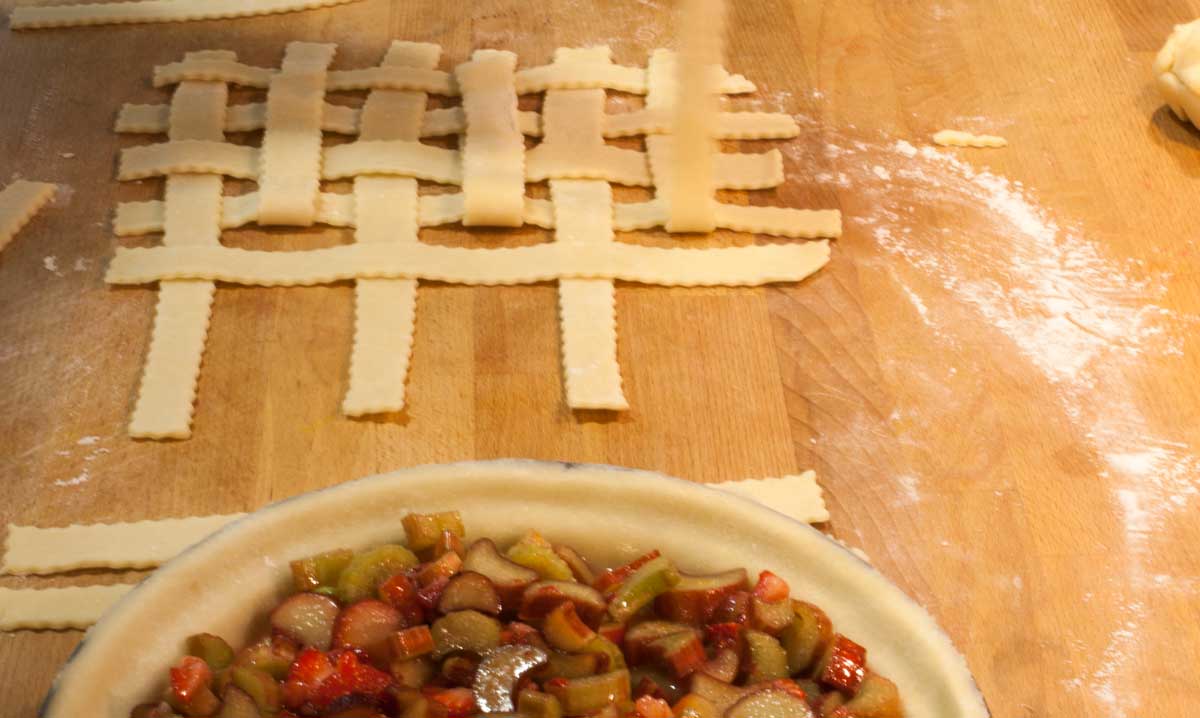 Slip cake lifter under lattice and slide onto top of filled pie crust
Fold lattice under edge of bottom crust and crimp between thumb and fingers
Brush crust with egg wash
Sprinkle generously with sanding sugar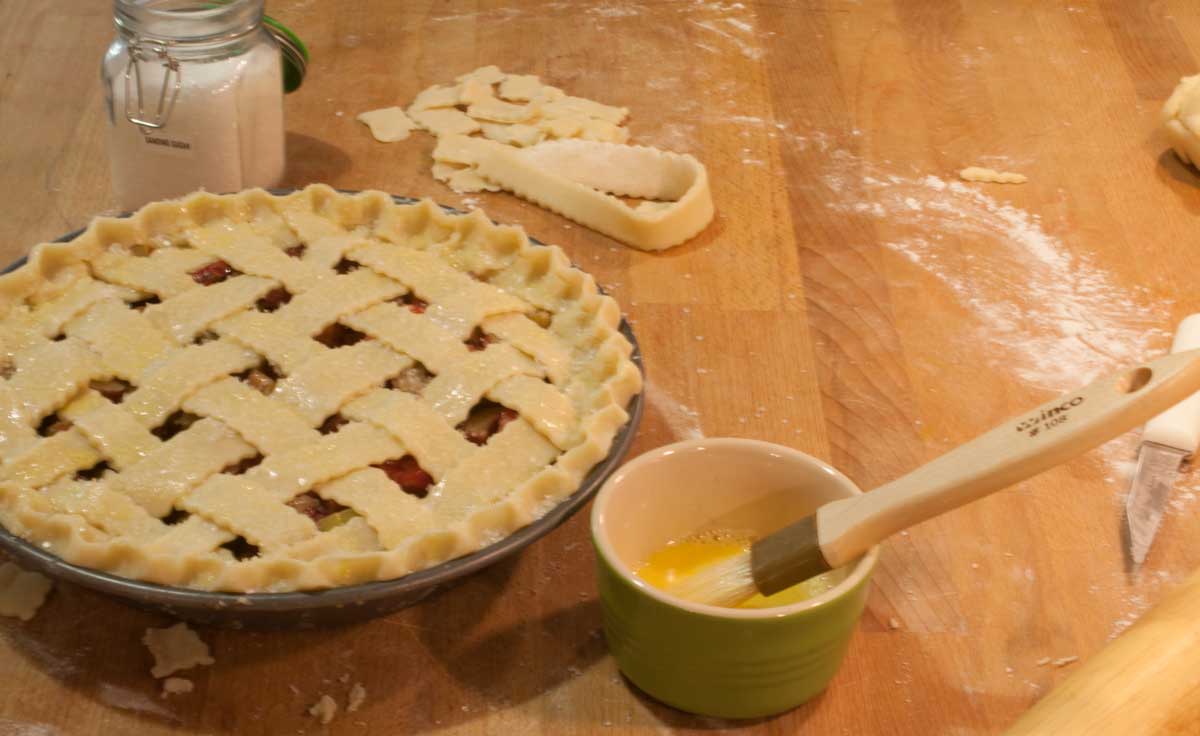 Slide pie into oven over foil-lined baking sheet and bake about 1 hour.
Check pie at ~1 hour point. If crust is getting too brown, loosely tent with foil.
Continue cooking another 30 minutes until crust is golden brown in center.
Remove from oven, place on wire rack and cool at least 2 hours.